A journey from Ibn Battuta to Dubai EXPO 2020
Couple your experience with the world's most innovative event and enjoy the journey at Oaks Ibn Battuta Gate Dubai. Sit back, relax and enjoy!
Stay in one of our spacious rooms
Daily breakfast
2 Expo tickets for 2 adults
Free access to Riva Beach Club
To make your booking follow this link: https://www.oakshotels.com/en/oaks-ibn-battuta-gate-dubai/offers/a-journey-from-ibn-battuta-to-expo-2020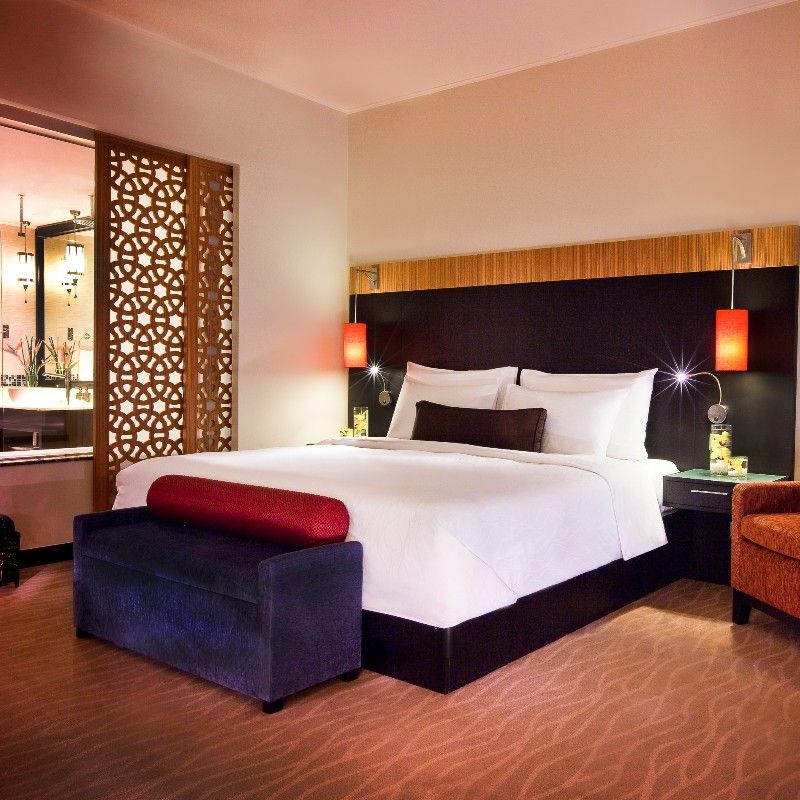 MAIORA Brunch and Staycation
The MAIORA brunch is a mouth-watering Mediterranean themed brunch offered by Oaks Ibn Battuta Gate Hotel Dubai, every Friday from 12:30 pm to 4pm. This brunch was created by the executive chef Florian Lindener Lopez, to ensure the guests at this brunch are spoiled for choice. Held in the Mistral restaurant, the brunch comprises of cheeses and cold cuts which include parmesan, blue cheese, feta salami and more. Guests get to experience authentic seafood at the live cooking station which features shrimp, mussels, Fruit Di Mari Salad, clams, blue crab oysters and octopus, just to name a few. Guests can complement their seafood with different types of salads. In addition to this, guests get to enjoy the signature dishes of the brunch; Grilled Lobster, Prawns Al Ajillo, a Spanish Paella dish and Milk Cake.
It doesn't end there; the vibrant brunch also offers a package which includes soft beverages, house beverages as well as a champagne free flow package. With the option of more than 20 house beverages, this brunch caters to everyone.
1.            Soft drinks package for AED 225
2.            House beverage package for AED 275
3.            Champagne free flow package for AED 475
Guests who opt for a two-person package for the house beverages or champagne free flow packages are eligible for the hotel's Brunch & Snooze staycation offer, where they will receive a one night complimentary stay at the hotel during the brunch. The word "MAIORA" means "towards greater things" and the name was chosen with the new brunch's intention. To offer an even greater experience than before. Don't miss out on an opportunity to experience a fantastic brunch coupled with an exciting offer.
Follow this link to make your booking: https://www.oakshotels.com/en/oaks-ibn-battuta-gate-dubai/offers/friday-brunch-at-mistral